With sentiment growing to a six-year high in the sector this year, demands for quality construction equipment hire in South Africa have increased significantly. Construction companies have grown proportionately in line with this improved consumer confidence. These companies vary in size from small, domestic home and alteration builders to contractors that complete large commercial and industrial projects.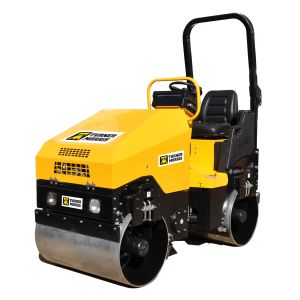 The challenge that many of the small, newer or developing companies face is the cost of most of the equipment needed to complete these projects. Equipment like breaking equipment, compaction equipment, pedestrian or ride-on rollers machines,  welders and generators are expensive and bulky to transport and store when not in use. This has meant that some of these companies have had to turn business away simply because they did not have or could not afford these machines.
For these reasons and more, we at Coastal Hire have stamped our authority as the No.1 supplier of superior construction equipment hire in South Africa. Our superior-quality construction equipment rentals have assisted avid DIYers, building companies, construction engineers and more for decades. Our cost-effective pricing structures have elevated small building businesses to major players in the construction industry because we have offered them access to the correct equipment at just the right time.
Reasons Why Coastal Hire Meets the Growing Needs for Construction Equipment Hire in South Africa
At Coastal Hire we present uncompromisingly high standards by providing trained, competent, knowledgeable staff, exceptional service, fair pricing and an unbeatable range of equipment at all times.
Our Superior Range of Equipment: We are proud to offer the widest range of small to medium construction equipment hire in South Africa. From air tools and compressors, compaction to breaking equipment, generator hire and much more, we can deliver these straight to your construction site.
Competitive Rates: As the largest franchise company offering construction equipment hire in South Africa, we have significant buying power. We purchase only superior-quality equipment so that you don't have to. Moreover, we pass our savings onto you, our client, so that you too, may enjoy the benefits of only the best equipment for when you need them. Additionally, the more often you hire our equipment or if you rent them over longer periods, the cheaper they become.
Excellent Customer Service: We pride ourselves on our friendly, knowledgeable staff who are all committed to providing our customers with the best possible hiring experience. Our dedicated team of trained experts are always available to answer any questions and to help you choose just the right equipment and gear for your project.
Supply and Delivery: We understand that some may not have suitable transport for these bulky pieces of equipment. We offer a delivery and collection service. In the unlikely event that our equipment breaks down on site, we will replace it with an equal or better machine, assisting with minimal downtime or project delays.
Unquestionable Quality and Unbeatable Service
With more than 120 stores and a significant footprint in Southern Africa, we at Coastal Hire are meeting the requirements of the growing need for construction equipment hire in southern Africa. We are the undisputed answer to rental equipment throughout the region. If you are planning a construction project and need superior-quality equipment, consider joining our growing community of loyal customers today.