Hire a Generator For Long-Term Benefits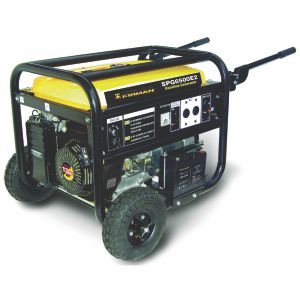 Depending on your trade or industry you might want to hire a generator to ensure consistent power supply for your business. It is unfortunate but, right now businesses across the board are losing money during power outages. This is especially true for the construction industry where early completion bonuses are an essential part of doing business. Load shedding and rolling power outs are crippling turnovers for most businesses, and even households had to adapt to new sources of energy to keep the lights on.
This has called upon businesses and private individuals alike to use their initiative and seek alternative sources of energy to run their households and their sources of income. Hiring a generator seems to be a logical solution to solve the long-term solutions to this challenge. So, whether you are involved in the construction industry, any other manufacturing business or simply need your family powered up, the professionals at Coastal Hire are here for you to consistently supply electricity to where it is necessary.
We know how important it is to keep the industry running and the lights on at home, especially if it is for a long period. So, in this article, we will be addressing some key questions that will allow you to see if you need to hire a generator for the long term.
Hire A Generator Through Coastal Hire Today
Once you have determined the size and power you require to maintain your business or domestic operation, you will need to decide how long you will need the generator. Consider these facts before making the decision.
How Often Does Your Operation Need Back-Up Power? This is a crucial question. With power outs being more than 10 to 12 hours a day, the need for electricity is vital. The more the power is out, the more you will need assistance to keep your business running and profitable.
How Much Does Your Company Rely on Electricity? Every business is disrupted to a certain degree during load shedding. If you are maintaining time-sensitive schedules in your production process, you might need power more often than most. In these instances, your best bet is to hire a generator.
How Willing Are You to Maintain A Generator? If you decide to buy a generator, you may need to have access to qualified maintenance staff to keep it running optimally. Hiring a generator gives you access to different makes and types and upkeep is free.
How Versatile Are You? – If you hire a generator, you are offered the benefit of deciding the size and model. Different jobs may require different size machines. Operating over long periods on one or multiple sites might need a variety of different generators for different uses.
Try It Before You Buy It? – Possibly the best reason to hire a generator is that it affords you to try different models and sizes for different jobs before investing a vast amount of money. At Coastal Hire, we invest the cash upfront so you don't have to.
Why Choose Coastal Hire?
For decades, our professionals at Coastal Hire have delivered only the best service, informed advice and expert opinions through qualified technicians. We are no further than a suburb away. However, you could hop online, enquire, shop and hire a generator or any other piece of building equipment by simply following this link. Or, contact us to confirm your order.