Coastal Hire is a UCount Rewards Retailer on the UCount Rewards Programme, where UCount Rewards members can earn and redeem Rewards Points.
Earning UCount rewards points at
UCount Rewards members earn up to 3%* back in Rewards Points on purchases in-store when using their qualifying Standard Bank Credit, Cheque or Debit Card.
The 3% is 2% back in Rewards Points at Coastal Hire on the purchase value as well as up to 1%* back in Rewards Points depending on the member's Tier level.
No additional cards need to be swiped to earn Rewards Points.
Rewards Points are allocated to the member's UCount Rewards Account.
There is an Earn Cap of R200 (2000 Rewards Points) on spend per fixed cycle.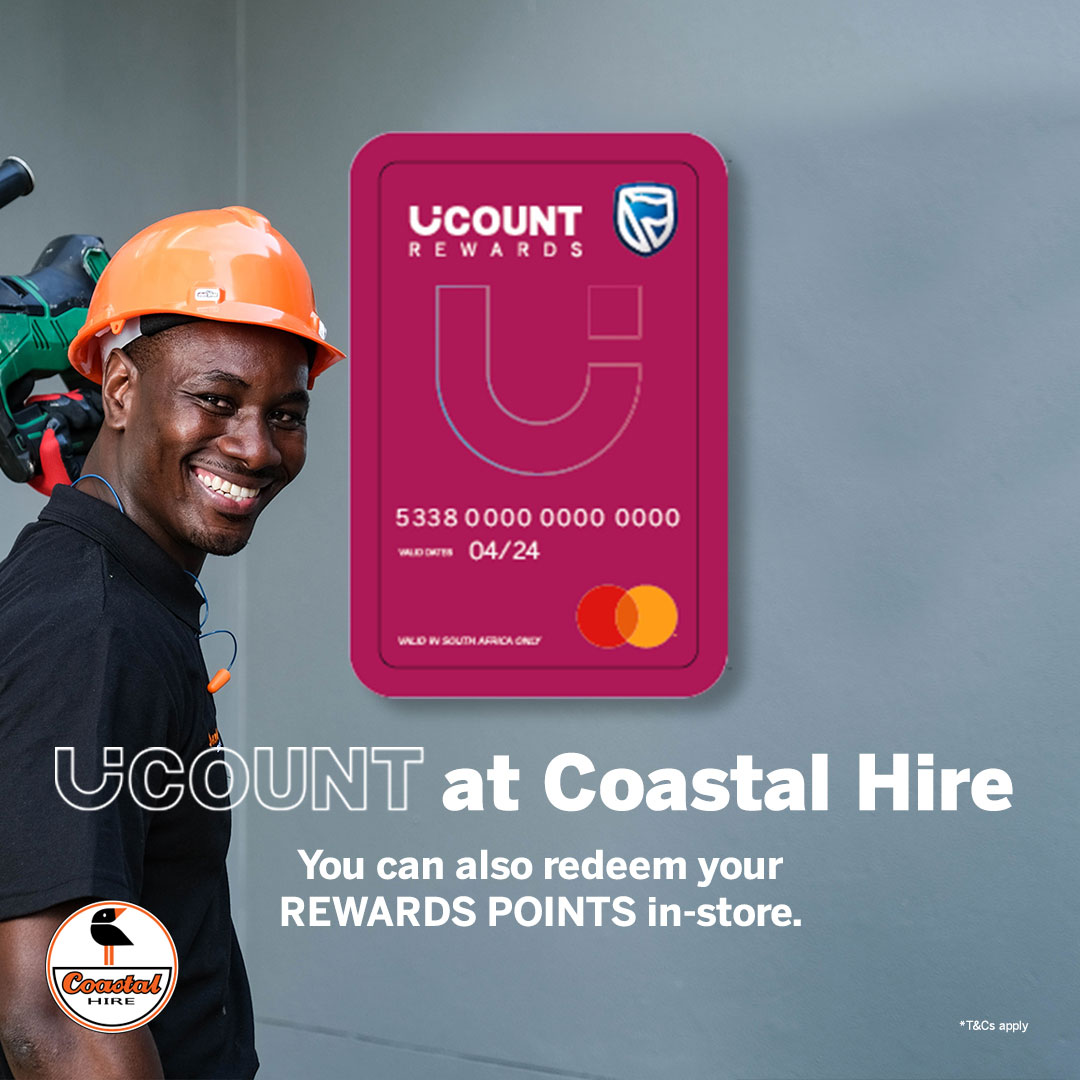 Redeeming UCount rewards points
Rewards Points are redeemable in-store.