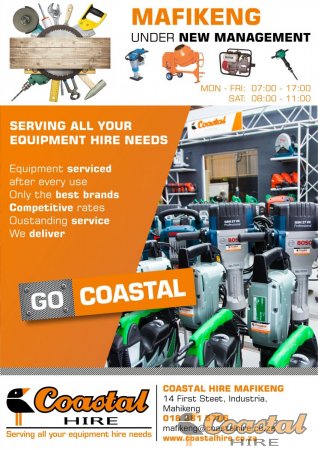 Coastal Hire Mafikeng opened under new management on 1 March 2021.
We welcome Henry, Charlene and Johan to the Coastal Hire family and wish them the best of luck with this new business venture.
Visit the Mafikeng branch at 14 First Street, Industria, Mahikeng or give them a call on +27 18 381 5706 or email mafikeng@coastalhire.co.za.
You can contact Henry Lehmkuhl on 082 493 3888 or Aldone Nel on 082 824 4303.