View Our Variety of Welding Machines for Hire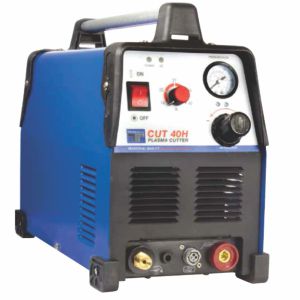 Even some skilled DIYers and smaller renovation companies might not own one, so when one is needed, welding machines for hire are always the less costly option for joining metals together. These metal melting machines are expensive pieces of equipment and keeping them, and the associated accessories needed to perform the task, in good working order can be challenging in small workshops.
Renting quality capital equipment that is only used occasionally, requires regular maintenance, is difficult to store and becomes outdated quickly is a viable solution for many. So, even if you are a skilled welder by trade and you weld daily, consider joining the thousands of part-time welders, handymen and industry professionals who prefer the convenient alternative of hiring a welding machine when specific projects call for it.
With only the best quality welding machines for hire and a comprehensive range of accessories, the qualified welding equipment suppliers at Coastal Hire offer long- and short-term rentals of these machines for the everyday and not-so-everyday welder.
Welding Machines for Hire is an Employment Opportunity
Some skilled welders may pass up part-time jobs or small contracts, like constructing a steel front gate or an artistically designed, welded security door, because they do not have access to the equipment needed to perform the task. By hiring welding equipment, you can accept these additional opportunities without having to purchase the equipment.
By using rental equipment, welding machines for hire do not limit you in the size or complexity of the jobs that you take on. By renting the machinery, you can request the latest models and experiment with various amperage outputs for different grades of metal. Additionally, you could hire better equipment than you can afford for short periods and return it when you're done.
Types of Welding Machines Available
Generally, there are two types of welding machines. One is powered by electricity and the other is driven by fuel. At Coastal Hire, we supply both. Let's investigate these options in more detail:
Electric Welders: Our electric welders are great for general welding, cutting and fusing various grades of metals. These single-phase machines have 220 Amp and 220V capabilities and weigh a mere 12.5 kg. One of their principal benefits is that they are not dependent on electricity availability and can function effectively when powered by a generator. We have 7 KVA generators that can power light metal welding (up to 160 Amps), allowing you to work on smaller jobs regardless of load-shedding.
Fuel-driven Welders: Possibly the best of both worlds are our fuel-driven, generator welders. These 13HP, 200 Amp, 220V, 7 KVA general welding machines come with a 220V outlet. During those Stage 6 power outages, this machine can accomplish light welding and be used as a generator to power other electrical equipment you might want be interested in hiring.
Where Can I Find Welding Equipment for Hire Near Me?
This is usually a question asked by many of our new clients, but with 120 outlets throughout southern Africa, there is hardly a location Coastal Hire cannot service. While you are enquiring about our welding equipment hiring services, do not forget welding rods, diodes and other tools of the trade, especially the appropriate personal protective equipment (PPE) you will need also conveniently supplied by us. Shop online or visit one of our branches for qualified advice, educated recommendations and excellent service. Coastal Hire – serving all your equipment hire needs.