Boost Efficiency and Savings: Tips for Jack Hammer Rental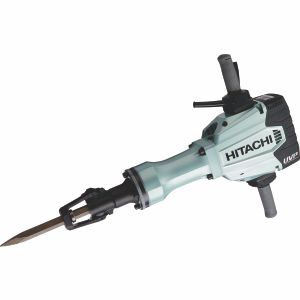 Breaking through rock, cement, asphalt, or other hard-set materials often takes more than a 5-lb hammer and a sharpened chisel, so many contractors and DIYers choose jack hammer rental as a more suitable option. Breaking equipment comes in many forms, among them are pneumatic (air run) machines, fuel, electric or hydraulically powered instruments. The correct machine for your project is essential, but that is only the first step in selecting a jack hammer or other form of concrete-breaking equipment.
Allow the qualified professionals at Coastal Hire to guide you through the intricacies of jack hammer rental, along with a few tips on what to look for, and how to complete your project safely and efficiently.
6 Tips to Consider For Jack Hammer Rental
While many contractors and experienced DIYers have used these machines and are comfortable with the types, there are still a few pointers to keep in mind when renting a jack hammer.
Ensure that you are familiar with the machine before you leave the outlet. If the instruction manual is not available and you are not familiar with the machine, ask for full instructions and a demonstration.
It is always best to buy (or rent) a new chisel or bit. If you are using a used chisel or bit, check for chips or cracks that might lead to splintering or shattering. If you notice any, ask for a replacement before you leave.
If the equipment is connected to tubes or electrical cords, ensure that you have more than enough length to reach the workspace from the receptor (air compressor or wall plug).
Be sure that the tubes or extension cords are made for the task. Pneumatic or hydraulic tubing should be high-pressure tubes and electric extension cords should be geared for the correct amperage.
If the air compressor or machine is fuel-driven, avoid smoking while refuelling. Always refill the tank in a well-ventilated area, away from workspaces where there is a presence of sparks or open flames.
Before leaving the outlet, ensure that you have all the relevant personal protection equipment (PPE) for enhanced safety.
Once you are confident in how the machine works and how to use it, then make sure you are aware of the safety protocols before switching it on.
6 Quick Safety Suggestions Before Switching Your Jack Hammer Rental On
This piece of construction equipment is not a hammer and chisel and it is strong enough to break through solid rock, so it is important to handle it responsibly and safely.
Always wear the relevant PPE, including goggles, long pants, a long-sleeved shirt, protective boots and gloves.
Even on an informal worksite, wear the appropriate headgear and protect your ears with earmuffs.
Always disconnect electric or pneumatic power before inserting bits or moving parts.
Be sure that all parts, including the bit, are securely locked in place.
Keep other workers, bystanders, children and pets out of the work area.
Take regular breaks to rest when needed.
Choose Quality and Quantity
For almost 30 years, we at Coastal Hire have specialised in boosting the project efficiency and savings of our loyal community of return and new customers by supplying top-quality construction equipment at affordable prices. Pop into any of our more than 100 outlets for your next project. Or simply shop and ask for a quote online, Coastal Hire, where affordability, quality and quantity meet.