Gardening equipment hire in South Africa is becoming a popular way for many to provide employment for others and to earn an honest living for themselves. It is relatively easy to start a gardening service but there are often costly assets to acquire. To retain your clientele and complete each job efficiently and professionally while keeping it profitable, you need equipment that is reliable, durable and built to withstand the rigours of daily use.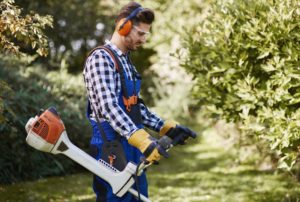 Even second-hand equipment can prove to be out-of-reach for the small business owner. So, often, start-up companies and even larger businesses might turn to garden equipment hire facilities to help them with more complicated gardens and demanding client requirements, or simply to get themselves on their feet and endure the "teeth-cutting" stage of their businesses.
How Saving Cents Makes Sense through Gardening Equipment Hire in South Africa
There are several ways to find commercial-grade gardening equipment in South Africa. You could buy them new, make use of buy-and-sell platforms on the internet, or borrow them from friends or associates. However, once you have paid for the machinery, you have no alternative but to use that one machine. This includes servicing and maintenance and dealing with downtime when the machine breaks down.
Additionally, if another, more specific job should come along where your machine is too heavy or too light to accommodate your client's expectations, there is no choice of swapping it out for the correct equipment. Using incorrect equipment may damage it irreparably or your client could be dissatisfied with the finished product and cancel your contract altogether. For these reasons and more, it makes perfect sense to save cents over the long term.
Gardening equipment hire in South Africa can be a cost-effective way of having the versatility to choose your equipment for each job, especially when you might have to mow a lawn on one day, cut down trees the next or clear an overgrown plot the day after that. It provides a platform for you to test the latest technologies before you purchase them and, most importantly, you never have to worry about maintenance, unscheduled breakdowns or expensive parts and repairs.
Where To Find Superior Quality Gardening Equipment Hire in South Africa
At Coastal Hire, we have been assisting both start-ups and long-standing, well-respected garden service providers for decades. Even if companies have all the basic lawn-servicing equipment, there may come a time when specialised equipment may be necessary, such as:
Our heavy-duty Brush Cutter – for cutting tough, overgrown grass, plot clearing and clearing overgrown vegetation in difficult or rocky terrain. These may be hired with either a steel cutting blade or a nylon head.
The heavy-duty Chain Saw – used for tree felling or the limbing of trees, or forestry thinning and clearing applications. These machines are versatile and tough and can be used on soft or hard timbers.
Our petrol-run Rotavator – also known as a Tilling Machine – can be used to break up soil surfaces, churning hard terrain and aerating the soil both at the same time.
These are only three of the vast array of gardening equipment we offer for equipment rental. To benefit from almost 30 years of experience, friendly, knowledgeable service and more than 120 outlets throughout South and Southern Africa, contact your nearest Coastal Hire outlet today.