In the challenging world of the construction industry, builders and DIY contractors alike often face the problem of procuring the necessary equipment to execute their duties effectively. As a solution, tool hire for contractors can simplify the process. While purchasing the products outright may seem logical, it often comes with significant upfront costs, ongoing maintenance expenses and storage challenges.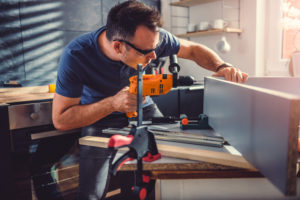 Fortunately, Coastal Hire offers a practical and cost-efficient alternative. For those who need tools and equipment for a short period, our portfolio of equipment and tool hire for contractors has many benefits. These streamline their operations, making it easier to meet deadlines on time-sensitive projects and enhance project efficiency overall.
We outline the benefits of tool hire for contractors and why you should consider this alternative as a smart, profitable solution:
5 Advantages of Tool Hire for Contractors
Financial Savings: Tool hire for contractors is a financially viable option, particularly for those undertaking contracts that demand specialised equipment for specific phases of the project. By renting the tools they need, contractors can save their working capital for other essential expenses like fuel, staff wages and building supplies.
Efficiency and Convenience: Hiring tools and equipment such as Generators, Rollers and Rammers streamlines the workflow, allowing contractors to focus on the execution of their projects rather than the logistics of getting the equipment on-site and its continual maintenance.
Access to Wider Ranges: At Coastal Hire, we supply a comprehensive inventory of specialised tools catering to a wide range of construction and renovation needs. This guarantees that we will always have the latest, cutting-edge tools for you to test without having to purchase them.
Try Before You Buy – Without Maintenance: Renting tools from a reputable company will grant you the opportunity to test new tools before committing to a purchase. Moreover, their equipment will be maintained as new, and, in the rare event of a breakdown, they will replace it. This saves you time and money, especially on time-sensitive projects.
Optimise Storage Space: Allocating storage space for infrequently used or project-specific equipment can sometimes be problematic. Most small businesses operate in smaller areas and have little room for tools that are not being used. Maximise workspace utilisation and enhance the organisation and efficiency of your project site or workshop by renting tools and equipment through Coastal Hire.
If You Need Tools and Equipment Hire – Come to Coastal
Regardless of the size of your company or the job at hand, whether you need to rent a jack hammer, electric drill, air tools for your compressor or welding machines anywhere in South Africa, you can acquire them from Coastal Hire. Your choice of equipment hire company is as important as the equipment that you hire. The qualified professionals at Coastal Hire will offer you expert advice, informed decisions, and excellent service.
With 120 outlets nationwide and a significant footprint in Southern Africa, we have used our buying power to invest in equipment for hire so that you don't have to. We pass our savings onto you, our loyal clientele so that we can offer the best equipment at cost-effective prices. If you need tools but don't want to commit to purchasing them, then contact us. Our qualified team of experts will assist you with the ideal hiring solution.