Build with Confidence: Rent Compaction Equipment for Your Construction Projects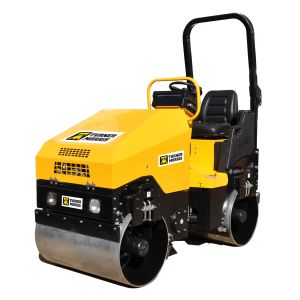 Compaction equipment for hire has quickly become the go-to solution for many construction companies – whether large or small – and even for adventurous DIYers. It makes perfect sense as sometimes larger construction machinery is simply too cumbersome to store, transport and maintain. If your company doesn't use this equipment often or you don't want the hassle of having to deliver them to building sites or pay to service and repair them, hiring them from a reputable equipment company becomes logical and cost-effective.
Whether it is to smooth asphalt for a road or compaction for a flooring foundation, rollers and other forms of compression equipment are essential tools to complete projects professionally and efficiently. Not all, builders and contractors own these expensive pieces of machinery, and buying them outright would put a strain on their finances. These are the times when the benefits of compaction equipment for hire become evident.
Types of Compaction Machines
Compaction equipment come in two basic types. Those that use their own weight to compress materials like static compactors, and vibratory compactors that use rapid vibration to compact the materials close together. These are often referred to as smooth drums or padfoot drums. Knowing which to use and when, could be challenging.
Big or Small – Compaction Equipment for Hire is the Best Option
Compaction equipment comes in all shapes and sizes from rammers and compactors to pedestrian piloted and ride-on rollers. They are generally used for compacting different materials to prepare solid, lasting foundations for cement and concrete pours or compressing the bed and tar for a smooth professional finish.
Regardless of the size of your business or how long the project will take to complete, there are several factors to consider which will influence the type, size, weight and power of the compactor you will need. These factors include:
The project you will be undertaking.
Size and depth of the compaction area.
Identifying the materials that need to be compacted.
Traction of the machine versus weather conditions.
Type of machine necessary for the job
The minimum and maximum working speed of the compactor.
Comparing cost factors – Will it be cheaper to rent or purchase and maintain?
Size of the machine necessary to complete the project successfully.
Typically, whether you need compaction equipment long-term or only for a short period, the benefits of hiring often outweigh the costs of buying and maintaining. A reputable hire company, like Coastal Hire, will deliver the machine to the site, maintain and service it, replace it if it breaks down and collect it from you once you are done using it.
Find a Reputable Hire Company Near Me
Our seasoned experts at Coastal Hire offer knowledgeable advice, informed opinions and educated estimations and know which compactor will best suit your needs. With 120 stores nationwide and a significant reach into Sub-Saharan Africa, we will have an outlet near you that offers friendly service and an entire portfolio of equipment for hire. Contact us, or simply shop online, register and purchase, and we will deliver it to you.