Maximize Your Productivity with Quality Equipment Hire and Welding Machines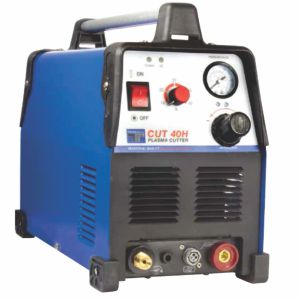 Welding machines for hire are one of the most convenient, cost-efficient ways of joining two pieces of metal together, especially if you do not own one. So, whether you are a professional welder looking to make some extra money after hours, an owner of a small construction business, or simply a keen DIYer, this way of acquiring welding accessories and equipment is the cheapest, specifically if you do not use them every day.
Additionally, as a professional welder or even an amateur welder, you are going to need welding machines that enable you to complete projects neatly, efficiently and on time. You are going to need the right models that can effectively manage the exact Amp draw and handle the correct gauge of welding rods for the job. Having access to this equipment for short periods without having them clutter up your workshop afterwards is a clever way to manage space.
The Hiring of Welding Machines Has Many Benefits
Welding accessories, their associated machines, electrical wiring, and welding clamps are bulky. Storing them becomes problematic in small workshops and transporting them, employees, steel materials and other equipment to job sites can be a challenge. Having the convenience of welding machines for hire and having them delivered to where you are, alleviates these logistical issues.
Also, a professional welding equipment hire company takes care of the servicing and maintenance of the machine and equipment and will ensure that it works perfectly upon collection or delivery. In the unlikely event that a machine breaks down mid-project, you do not have to worry about repair costs or delays, specifically on time-sensitive projects. All you need to do is contact Coastal Hire and we will exchange it with a replacement model that is equivalent to the one you have. Once done with the welding part of your project, again, simply call us and we will collect it from your location.
Access to the Latest Technology
New welding machines often have feature built-in technology to improve performance, efficiency and safety. This technology assists in safely completing jobs quicker with less effort, but they can be very expensive. By hiring the relevant equipment, it gives you cost-effective access to the best, most up-to-date machines.
This offers you the opportunity to try different makes, models, and sizes of welding machines without committing to expensive loans or vast amounts of cash outlays only to find that it does not meet all of your joining requirements. The high prices for this equipment often put smaller contractors out of play for certain projects. However, being able to make use of the hiring of welding machines simplifies the process.
Reduced Operational Costs
Hiring machinery keeps expenses low and releases cash flow for more important things like paying wages and purchasing fuel for daily pick-ups and drop-offs. It also allows for welding projects to be quoted on, increasing turn-over without worrying about additional financial stresses.
Which Company is the Best for the Hiring of Welding Machines?
The professionals at Coastal Hire have used their substantial buying power to purchase expensive small equipment so that you don't have to. For more than 20 years our 120 outlets have provided equipment at cost-effective prices so that you can concentrate on growing your business. If you need equipment in a hurry, contact us. Our expert, friendly sales and support staff are waiting for your call.