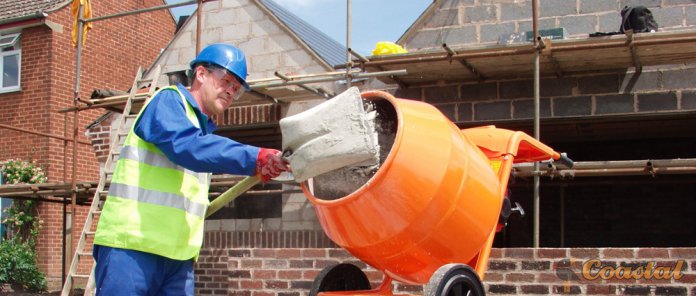 One of the perks of being a leader in your industry is that you can offer your customers some of the best rates available. At Coastal Hire we have always had the vision of being the preferred plant hire company in South Africa, and through more than 20 years' dedication and commitment, we have evolved into becoming one of the leading suppliers of plant hire in the country.
Part of offering our clients the very best service available on the market is making our tools and equipment available at competitive rates. One of the reasons we are able to offer affordable plant hire rates that are incredibly competitive and cost-effective is because of our large buying power. This, coupled with our nationwide presence and our market leading status, puts us in the position to provide our customers with cost-efficient plant hire.
Why Should You Partner with Coastal Hire for Plant Hire?
Our commitment to offer real value for our customers and add value to their companies has helped us to devise various benefits that you can take advantage of. Here are only a few of the reasons why it's a good idea to partner with Coastal Hire for affordable plant hire rates:
All logistics are taken care of: When you take up plant hire with Coastal Hire, you won't have to concern yourself with the logistics of transportation. We will deliver and collect all equipment and tools to you on site so that you can only concentrate on the task at hand.
Best rates in the industry: We work hard to provide our customers with only the most affordable plant hire rates available in the industry.
Industry leading customer service: We are passionate about offering the very best customer service available in the industry. Our team of seasoned industry professionals are at hand to provide you with all the advice you'll need to make fully informed decisions regarding which equipment and tools you'll need.
These are only a few of the many reasons why it pays to partner with Coastal Hire for affordable plant hire rates.
Tools and Equipment for Hire from Coastal Hire
Aside from offering the very best and most affordable plant hire rates available on the market, Coastal Hire also offers rental of many other equipment and tools. These tools range from generators and welding to compaction and concrete equipment, as well as breaking and drilling. We offer our clients a one-stop solution for all your plant hire and tool hire requirements.
This is just another way in which we always work to provide our clients with the very best services and products available on the market and to distinguish ourselves from our competition. With more than 70 branches across the country, we have the capacity and expertise to offer our customers the plant hire equipment and services that they'll need to successfully take care of any sized project.
Our experienced franchisees are also at hand to lend you all the help you'll need to make the best decision regarding your plant hire requirements. When you partner with Coastal Hire you receive more than a mere supplier of equipment. You will receive a partner in your project, always willing and able to go the extra mile to provide you with great value for your money.
If you are interested in learning more about our value-adding products and services and would like a quote on affordable plant hire rates from South Africa's industry leader, contact Coastal Hire today. We are waiting to provide you with all the information you will need to make a wise investment in your business.