Why are Water Pumps Necessary for Your Construction Site?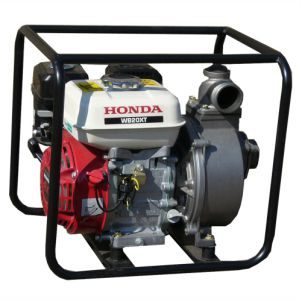 Water pumps are commonly used to remove excess water from construction sites to prevent the liquid's interference with the building process. There is no denying that H2O is essential to life. So, whether you are growing, beautifying or building, a certain amount of water is needed to complete each process.
However, if there is too much liquid on a construction site, it can have detrimental effects on the finished project. Therefore, water pumps are used primarily to keep excessive rainwater or shallow water tables out of foundations, excavation pits and tunnels. Inversely, they might also be used to fill small dams or swimming pools and feed flood fire protection sprinkler systems, for example. Since these projects are usually temporary, many contractors and private DIY'ers look to water pump rental for a cost-effective solution.
The choice of water pumps on your construction site will depend on several factors, including the viscosity of the liquid being removed or pumped in, for example, sludge, slurry, mud or pure, potable water, the type and purpose of the pump being used, the suction lift needed and the power of the pump.
In this article, the leaders in construction equipment rentals at Coastal Hire briefly explain the basic types of water pumps and why it is necessary for your construction site.
Choosing the Right Water Pumps for the Appropriate Jobs
Selecting the correct water pump for your construction site is an important part of the success of your project. Here are four types of water pumps and how they can be used.
Centrifugal Pumps: These pumps remove water by using an impeller mechanism and are the most effective when moving lean liquids at a high flow rate. They may be used to configure emergency fire systems or can be included in sump pump installations. They are most effective at pumping and re-directing groundwater as they can pump liquids with both high and low viscosities.
Submersible and Electric Submersible Pumps are designed for extremely high flow rates. Available in petrol-driven or electric motor options, these pumps are engineered to pump water quickly at high pressure away from its source to an appropriate disposal area. They are ideal after inclement weather when flooding has taken place. In these instances, ensure that there is enough length in the suction hoses and lay-flat hoses.
Diaphragm/Sludge Pumps: These are some of the most rugged submersible water pumps available. This equipment can remove water filled with gravel, stones, pollution, sticks and leaves. They are specially reinforced for the tougher jobs on-site and are usually used for initial land clearing or draining pits and tunnels that have been flooded with water containing solid pollutants.
Displacement Pumps can be piston-powered reciprocating pumps or diaphragm-operated pumps. As with sludge pumps, they are highly efficient and reliable when pumping water with varying flow characteristics. They are easy to clean and are generally used for high-viscosity liquids like bio-solids, sewage and sludge.
Construction Hire Professionals since 1994
Regardless of your requirements, Coastal Hire's range of water pumps for construction will alleviate any water-related problem you might encounter on your site. If you are unsure of what you need, consult with our qualified professionals at any of our more than 120 outlets throughout South and southern Africa. You can collect or we will deliver. Coastal Hire – serving all your equipment hire needs.