Daily Jack Hammer Rental for Construction and Contractor Projects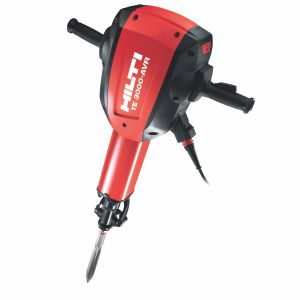 Whether you own a construction company or are a contractor, there may be once-off projects where making use of a jack hammer rental may be a viable solution. If you do not use these types of equipment every day or you simply do not have the space to store it, there are alternative options instead of going through the expense of purchasing one, specifically if you only need it for a short period.
In these instances, we at Coastal Hire have made provisions to save you money and time by offering you the opportunity to consider daily jack hammer hire. As the largest, most prominent small equipment hire company in Southern Africa, we have used our considerable buying power to procure superior quality machines for hire at cost-effective prices that are used less frequently. As a result, we can pass these savings on to you.
However, this is only one of the many benefits of daily jack hammer rental through our professionals at Coastal Hire. In this article, we will broaden your view and explain more about these advantages for you to consider before spending thousands on a machine that might lie dormant for months before it is needed again.
4 Benefits of Daily Jack Hammer Rental
Cost-Efficiency: Purchasing a top-quality jack hammer is an expensive exercise, specifically if it is going to lie in storage for long periods. One of the best advantages of hiring a jackhammer is that you only pay for the time you need it. It can be budgeted into individual project quotations rather than paying back loans in instalments over many projects.
Variety and Versatility: Not every project will need the same size jack hammer. Hiring the equipment offers you the choice of jack hammers that are the right size, and weight, and provides the correct power-to-work ratio for each individual job. Additionally, you get to try before you buy.
Quality and Maintenance: At Coastal Hire, we ensure that all our equipment is in excellent working condition, is well-maintained, and works at its optimum performance levels before letting them out for any construction or demolition project. You can trust us for quality and reliability, thereby minimising the risk of delays or breakdowns on time-sensitive projects. In the rare event that something might go wrong, we offer prompt assistance and replacement.
Jack Hammer Hire at Coastal Hire?
With 120 outlets nationwide there are many locations for you to choose from. Visit any one of our branches for jack hammer rental today. Our friendly, qualified staff are always willing to assist. Or, simply hop online, peruse our website, order the equipment you need, pay and we will deliver it to your site and fetch it from you once you are done. It really is as simple as that. If you need any form of equipment hire, whether they are everyday power tools, specialised materials or equipment not used as often, there is hardly a project we will not be able to assist you with. Contact us today – We're waiting for your call!