In industry, time is money and delays can quickly eat into profits. So, when there is no electricity supply, generator hire through Coastal Hire is often a perfect solution. Not having the power to run the right tools, equipment or appliances prevents projects from being completed and businesses from running quickly and efficiently. However, not everyone has the means to purchase all the equipment they need to power their business at short notice.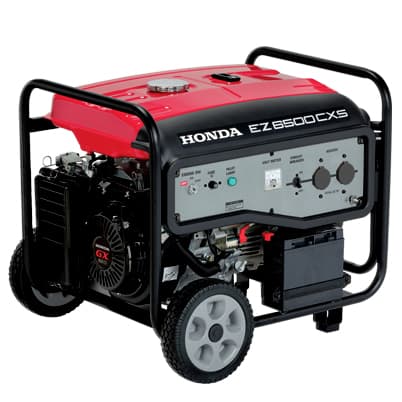 Moreover, there are times when different types of power are required for different projects. For example, in one instance, a general contractor may need power to drive a jack hammer or welding machine, and in another, they might need less electricity to run smaller, less energy-dependent equipment. But if you are in a location affected by load shedding or are without power, electricity is necessary to keep to the project schedule. For these reasons and more, Coastal Hire offers daily generator hire to alleviate all emergencies and eventualities.
4 Reasons Why Businesses Benefit from Daily Generator Hire
There are many reasons why Coastal Hire offers daily generator hire for small businesses, homeowners and contractors. We explore some of them:
Convenience: We realise that when it comes to sustained energy daily, emergencies and unexpected challenges arise. Your region can go from stage 2 to stage 6 load shedding in a matter of one notification from our national power utility. Regardless of how well you account for these disruptions, you may find yourself short. This is when daily generator hire is both convenient and essential.
Cost-Efficiency: Purchasing a generator could be a significant investment, and it may not be cost-effective for businesses that only need to use equipment that requires electricity occasionally. Renting a generator allows small businesses and homeowners to power the equipment and appliances they need quickly and for short periods without making a large upfront investment.
Flexibility: At Coastal Hire, we offer a full portfolio of generators for hire, from diesel and petrol options to KVA output varieties. This allows the general contractor to power energy-dependent tools, the small business owner to run computers, printers, telephones or fridges and freezers, and the homeowner to keep their entertainment systems on, for as long as they need it without committing to one KVA output choice.
Maintenance and Delivery: Whether you are self-employed or not, you do not have time to worry about fetching equipment or maintaining the ones you have. Hiring a generator through Coastal Hire guarantees a hassle-free experience. We maintain all our products in a meticulous condition and will deliver and collect them from you.
Coastal Hire Offers the Best Generator Hire Rates
For nearly thirty years and with 120 outlets, we at Coastal Hire have provided the latest tools and technologies, and superior-quality equipment rentals to a broad spectrum of industries throughout southern Africa. From Cape Town to Johannesburg and beyond, our passion for building strong relationships and fulfilling our clients' needs while offering the best deals, informed advice, and unsurpassed high standards has made us the No.1 choice among our loyal list of growing and repeat customers.
If you are looking for the best service and daily generator hire rates, then contact us for a realistic quotation or peruse our website for your ideal power solutions.